[xyz_school_search_box]
The typical entry-level paralegal holds…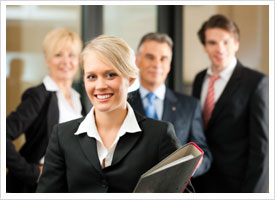 An undergraduate certificate in paralegal studies
Or
An associate's degree in paralegal studies
Or
An associate's in general studies or another area along with a post-degree certificate in paralegal studies
Or
A certificate in paralegal studies earned concurrent with an associate's degree in a related field
A more select group holds bachelor's degrees in paralegal studies or a bachelor's in another field in combination with a post-bac certificate in paralegal studies. The most elite go on to earn a graduate certificate or master's degree.
In the 1970s, legal secretaries, legal assistants and other clerical workers in law offices often received on-the-job training that moved them into positions with a greater level of responsibility and specialized legal knowledge, establishing and defining what would come to be known as the paralegal profession. Today, on-the-job training opportunities still exist, but are now almost exclusively found in smaller law offices serving smaller more rural communities where the pool of qualified candidates is small and paralegal programs aren't as easily accessible. Often those selected for these positions have relevant education or experience in another field. For example, a person with a degree in environmental studies might find a willing mentor in a lawyer who specializes in environmental law.
[xyz_feat_school] [xyz_school_button]
Now, with the paralegal profession firmly established and the role expanding to include tasks that were once considered the exclusive domain of attorneys, formal education is a standard prerequisite for beginning a career as a paralegal and professional experience of some kind is a major plus. In fact, it is so common for people to transition from another profession and build off of an existing undergraduate education, that post-degree certificates in paralegal studies are among the most popular and widely available options for people entering the field.
Associate's in Paralegal Studies or Associate's Plus Certificate…
These days you are likely to discover that potential employers state a preference for a paralegal who has two or more years of experience or who has completed an associate's degree in paralegal studies or an associate's in another area along with a post-degree certificate in paralegal studies at minimum.
Bachelor's in Paralegal Studies or Bachelor's Plus Post-Bac Certificate…
In most metro areas where major law firms have offices, entry-level paralegal jobs are competitive. You need to think of your education not only as something that will prepare you with a working knowledge of legal processes and the judicial system, but something that will give you an edge over other candidates competing for the same position.
This has made a bachelor's degree in paralegal studies or a bachelor's degree in another field along with a post-bac certificate in paralegal studies the most common requirement with the nation's biggest law firms and other top employers.
Advanced Degrees in Legal Studies…
For those already working in the field, advanced education can be a pathway to greater responsibility, more opportunities, and, of course, better pay.
The most ambitious paralegals choose to specialize in a particular type of law, seeking out graduate certificate or master's degree programs to this end. Successful law offices know the value of a good paralegal and often cover the cost of earning an advanced degree or specialty certification as part of an overall compensation package.
Paralegal Program Approval and Accreditation – Selecting a Quality Program
There are currently over 1200 programs offering certificates and degrees in paralegal studies in the United States. These programs vary greatly in cost, length, course requirements, semester hours and format. Online-only programs, traditional classroom programs and hybrids of the two are available through community colleges, state schools and private universities and colleges alike. There are lots of options out there, but armed with a little knowledge about what to look for you'll have no problem finding a program that aligns perfectly with your career goals.
Institutional Accreditation Vs Voluntary Approval
The American Bar Association (ABA) offers an elective approval process for paralegal programs that choose to participate in a voluntary review, while the American Association for Paralegal Education (AAfPE) maintains a list of member schools that offer programs in paralegal studies. Selecting a program approved by the ABA or that meets the criteria for membership with the AAfPE comes with the assurance that the program meets high standards. The voluntary processes for gaining ABA approval or qualifying as an AAfPE-member institution is a strong indicator of a program's rigor and quality, but these voluntary processes aren't the only way for a program to demonstrate that it offers a high quality education and career preparation. In fact, programs that have gone through the voluntary approval process represent only a small portion of the many options available.
Verifying institutional accreditation is still the primary way of making sure you select a quality program. Accreditation is the process by which an independent accrediting agency recognized by the US Department of Education (DOE) and the Council of Higher Education Accreditation (CHEA) reviews an institution and confirms that it meets high standards in terms of completion rates, job placement, and student loan repayment, among several other criteria. By selecting a program offered through an accredited school you can be sure that you're going to learn under the guidance of experienced professors and qualified adjuncts, and that the certificate or degree you end up earning will be recognized and respected by the lawyers and court systems you'll be interviewing with once you graduate.
Accreditation provided by three primary types of accrediting agencies – state, regional and national:
Regional accreditation agencies that review schools within their regional locale
Middle States Commission on Higher Education
North Central Association of Colleges and Schools Higher Learning Commission
Northwest Commission on Colleges and Universities
North Central Commission on Colleges and Universities
Southern Association of Colleges and Schools, Commission on Colleges
Western Association of Schools and Colleges, Accrediting Commission for Community and Junior Colleges (ACCJC)
New England Association of Schools and Colleges Commission on Institutions of Higher Education (CIHE)
Only New York, Pennsylvania and Oklahoma have a state-specific accreditation agency recognized by DOE and CHEA, making regional accreditation standard. Still, in some cases schools that have received accreditation through a state agency may be better recognized by law firms and other employers working within that state:
New York State Board of Regents
Oklahoma Board of Career and Technology Education
Pennsylvania State Board of Vocational Education
National accreditation agencies review schools located anywhere in the country, specializing in either independent private schools, exclusively online schools or two-year career schools that primarily offer certificate and associate's degree programs:
Accrediting Council for Independent Colleges and Schools (ACICS)
Distance Education Accrediting Commission (DEAC)
Council on Occupational Education (COE)
Selecting an Online Program
As every major public and private university, state school, and community college has embraced online learning as a way to ensure everybody has access to an affordable, high quality college education, just about every prospective student now includes online options on the list of programs they consider. Exceptional online programs are available through accredited schools, but the ABA hasn't caught up yet and as of 2017 still does not recognize any program that offers courses mostly or completely through a distance learning platform.
This not only makes an education in paralegal studies much harder to access and afford, it limits the options in a field that otherwise provides a diverse offering of programs designed for different people in different situations, whether we're talking recent high school grads looking for an undergrad certificate, career-changers looking to transfer credits from an associate's degree to a bachelor's in paralegal studies, or an experienced paralegal interested in specializing in a particular area of law by earning a graduate certificate.
Paralegal Programs Available Through Accredited Schools
Note: This list shows all accredited schools offering online and on-campus paralegal programs at all levels, from undergraduate certificates to master's degrees. Campus-based programs with programmatic accreditation through the American Bar Association are also available, however ABA-approved programs are not available online.
Alabama
Paralegal Certificate Course
Advanced Paralegal Certificate Course

Accredited by the Southern Association of Colleges and Schools, Commission on Colleges
Auburn University at Montgomery
Legal Studies Certificate

Accredited by the Southern Association of Colleges and Schools, Commission on Colleges
AAS in Paralegal Studies

Accredited by the Southern Association of Colleges and Schools, Commission on Colleges
Paralegal Certificate

Accredited by Distance Education Accrediting Commission
Enterprise State Community College
AS Paralegal
Paralegal Certificate

Accredited by the Southern Association of Colleges and Schools, Commission on Colleges
Faulkner State Community College
AAS Paralegal

Accredited by the Southern Association of Colleges and Schools, Commission on Colleges
AAS in Legal Studies

Accredited by the Southern Association of Colleges and Schools, Commission on Colleges
Gadsden State Community College
AAS Paralegal

Accredited by the Southern Association of Colleges and Schools, Commission on Colleges
Paralegal Certificate
Advanced Paralegal Certificate

Accredited by the Southern Association of Colleges and Schools, Commission on Colleges
Paralegal Studies Certificate

Accredited by the Southern Association of Colleges and Schools, Commission on Colleges
AS Paralegal Studies

Accredited by the Southern Association of Colleges and Schools, Commission on Colleges
Alaska
University of Alaska Anchorage
Undergraduate Certificate- Legal Nurse Consultant Paralegal
AAS Paralegal Studies

Accredited by the Northwest Commission on Colleges and Universities
University of Alaska Fairbanks
AAS Paralegal Studies

Accredited by the Northwest Commission on Colleges and Universities
Arizona
Brighton College Paralegal Institute
AS- Paralegal Studies
Certificate- Paralegal

Accredited by the Distance Education Accrediting Commission
AS- Paralegal Studies (online and on-campus)

Accredited by the Accrediting Council for Independent Colleges & Schools
BS- Paralegal Studies and Litigation Technologies
AAS- Paralegal Studies and Litigation Technologies

Accredited by the Accrediting Council for Independent Colleges & Schools
BA in Government- Emphasis in Legal Studies

Accredited by the North Central Association of Colleges and Schools Higher Learning Commission
Maricopa Community Colleges-Rio Salado Community College
Certificate of Completion (CCL) in Paralegal
Associate in Applied Science in Paralegal

Accredited by the North Central Association of Colleges and Schools Higher Learning Commission
Paralegal Certificate Program

Accredited by the North Central Association of Colleges and Schools Higher Learning Commission
Online MS in Legal Studies

Accredited by the Distance Education Accrediting Commission
BS- Legal Studies
Associate of Paralegal Studies
Certificate-Paralegal Studies

Accredited by the Distance Education Accrediting Commission
Associate of Paralegal Studies

Accredited by the Distance Education Accrediting Commission
AAS Paralegal Studies
Certificate of Completion in Paralegal Studies

Accredited by the North Central Association of Colleges and Schools Higher Learning Commission
AAS Paralegal
Paralegal Post-Degree Certificate

Accredited by the North Central Association of Colleges and Schools Higher Learning Commission
AAS Paralegal Studies

Accredited by the North Central Association of Colleges and Schools Higher Learning Commission
Arkansas
Northwest Arkansas Community College
AAS in Paralegal Studies

Accredited by the North Central Association of Colleges and Schools Higher Learning Commission
AAS in Paralegal Technology

Accredited by the North Central Association of Colleges and Schools Higher Learning Commission
Paralegal Technology Certificate Program

Accredited by the North Central Association of Colleges and Schools Higher Learning Commission
University of Arkansas Fort Smith
AAS in Paralegal Studies

Accredited by the North Central Association of Colleges and Schools Higher Learning Commission
University of Arkansas Little Rock
Legal Studies Minor

Accredited by the North Central Association of Colleges and Schools Higher Learning Commission
California
Associate of Paralegal Studies (Online)

Accredited by the Distance Education Accrediting Commission
AS in Paralegal Studies
Paralegal Studies Certificate

Accredited by the Western Association of Schools and Colleges, Accrediting Commission for Community and Junior Colleges
AA in Legal Assisting

Accredited by the Western Association of Schools and Colleges, Accrediting Commission for Community and Junior Colleges
Paralegal Certificate

Accredited by the Accrediting Council for Independent Colleges & Schools
California State University East Bay
Paralegal Studies Certificate

Accredited by the Western Association of Schools and Colleges, Senior College and University Commission
California State University Los Angeles
Paralegal Studies Certificate

Accredited by the Western Association of Schools and Colleges, Senior College and University Commission
AS in Paralegal Studies
Paralegal Studies Certificate

Accredited by the Western Association of Schools and Colleges, Accrediting Commission for Community and Junior Colleges
AS in Paralegal Studies

Accredited by the Western Association of Schools and Colleges, Accrediting Commission for Community and Junior Colleges
AA in Paralegal
Paralegal Certificate

Accredited by the Western Association of Schools and Colleges, Accrediting Commission for Community and Junior Colleges
AS in Paralegal Studies
Paralegal Studies Certificate

Accredited by the Western Association of Schools and Colleges, Accrediting Commission for Community and Junior Colleges
Certificate in Paralegal Studies

Accredited by the Western Association of Schools and Colleges, Accrediting Commission for Community and Junior Colleges
AS in Paralegal Studies
Paralegal Certificate

Accredited by the Western Association of Schools and Colleges, Accrediting Commission for Community and Junior Colleges
AA in Paralegal Studies

Accredited by the Western Association of Schools and Colleges, Accrediting Commission for Community and Junior Colleges
Paralegal Certificate

Accredited by the Western Association of Schools and Colleges, Accrediting Commission for Community and Junior Colleges
AS in Paralegal Studies

Accredited by the Western Association of Schools and Colleges, Accrediting Commission for Community and Junior Colleges
AA in Paralegal Studies
Certificate in Paralegal Studies

Accredited by the Western Association of Schools and Colleges, Accrediting Commission for Community and Junior Colleges
AA in Paralegal Studies
Certificate in Paralegal Studies

Accredited by the Western Association of Schools and Colleges, Accrediting Commission for Community and Junior Colleges
ASB- Paralegal
Diploma- Legal Office Administration

Accredited by the Accrediting Council for Independent Colleges & Schools
AA in Paralegal Studies

Accredited by the Western Association of Schools and Colleges, Accrediting Commission of Career Schools and Colleges
AS in Paralegal Studies
Certificate in Paralegal Studies

Accredited by the Western Association of Schools and Colleges, Accrediting Commission for Community and Junior Colleges
Paralegal Certificate
BA in Legal Studies

Accredited by the Western Association of Schools and Colleges, Senior College and University Commission
AA in Paralegal Studies

Accredited by the Western Association of Schools and Colleges, Accrediting Commission for Community and Junior Colleges
AS in Paralegal/Legal Assistant

Accredited by the Western Association of Schools and Colleges, Accrediting Commission for Community and Junior Colleges
AS in Paralegal

Accredited by the Western Association of Schools and Colleges, Accrediting Commission for Community and Junior Colleges
BS in Paralegal Studies
AS in Paralegal Studies
Certificate in Paralegal Specialist – Corporations Specialization
Certificate in Paralegal Specialist – Criminal Law Specialization
Certificate in Paralegal Specialist – Litigation Specialization

Accredited by the Western Association of Schools and Colleges, Senior College and University Commission
Paralegal Studies Certificate

Accredited by the Western Association of Schools and Colleges, Accrediting Commission for Community and Junior Colleges
AS in Paralegal
Paralegal Certificate

Accredited by the Western Association of Schools and Colleges, Accrediting Commission for Community and Junior Colleges
San Francisco State University – College of Extended Learning
Paralegal Certificate

Accredited by the Western Association of Schools and Colleges, Senior College and University Commission
AS in Paralegal

Accredited by the Western Association of Schools and Colleges, Accrediting Commission for Community and Junior Colleges
Santa Barbara Business College
AAS- Paralegal

Accredited by the Accrediting Council for Independent Colleges & Schools
AAS- Paralegal

Accredited by the Accrediting Council for Independent Colleges & Schools
University of California-Davis Extension
Paralegal Studies Certificate

Accredited by the Western Association of Schools and Colleges, Senior College and University Commission
University of California-Irvine Extension
Paralegal Certificate

Accredited by the Western Association of Schools and Colleges, Senior College and University Commission
University of California-Los Angeles Extension
Paralegal Studies Certificate

Accredited by the Western Association of Schools and Colleges, Senior College and University Commission
University of California – Riverside Extension
Paralegal Studies Certificate

Accredited by the Western Association of Schools and Colleges, Senior College and University Commission
University of California-San Diego Extension
Paralegal Studies Certificate

Accredited by the Western Association of Schools and Colleges, Senior College and University Commission
University of California-Santa Barbara Extension
Paralegal Studies Certificate

Accredited by the Western Association of Schools and Colleges, Senior College and University Commission
BS in Legal Studies
Certificate in Paralegal Studies

Accredited by the Western Association of Schools and Colleges, Senior College and University Commission
Paralegal Certificate

Accredited by the Western Association of Schools and Colleges, Senior College and University Commission
Paralegal Certificate

Accredited by the Western Association of Schools and Colleges, Accrediting Commission for Community and Junior Colleges
AS in Paralegal Studies
Certificate in Paralegal Studies

Accredited by the Western Association of Schools and Colleges, Accrediting Commission for Community and Junior Colleges
AA in Paralegal Studies
AS in Paralegal Studies
Certificate in Paralegal Studies

Accredited by the Western Association of Schools and Colleges, Accrediting Commission for Community and Junior Colleges
Colorado
Paralegal Certificate Program
AAS Paralegal Program

Accredited by the North Central Association of Colleges and Schools Higher Learning Commission
AAS Paralegal
Paralegal Certificate

Accredited by the North Central Association of Colleges and Schools Higher Learning Commission
AGS Paralegal
AAS Paralegal
AAS in Management with Paralegal Emphasis
Paralegal Certificate

Accredited by the North Central Association of Colleges and Schools Higher Learning Commission
AAS Paralegal
Paralegal Certificate

Accredited by the North Central Association of Colleges and Schools Higher Learning Commission
AAS- Paralegal/Legal Assistant

Accredited by the North Central Association of Colleges and Schools Higher Learning Commission
Institute of Business & Medical Careers
AOS- Paralegal Studies
Undergraduate Certificate

Accredited by the Accrediting Council for Independent Colleges & Schools
BAS in Paralegal Studies

Accredited by the North Central Association of Colleges and Schools Higher Learning Commission
Online Paralegal Certificate

Accredited by the Distance Education Accrediting Commission
Connecticut
Branford Hall Career Institute
Paralegal Certificate

Accredited by the Accrediting Council for Independent Colleges & Schools
Paralegal/Legal Assistant Certificate

Accredited by the New England Association of Schools and Colleges CIHE
AS Paralegal
Paralegal Certificate

Accredited by the New England Association of Schools and Colleges CIHE
Naugatuck Valley Community College
AS in Legal Assistant/Paralegal Studies
Certificate in Legal Studies/Paralegal

Accredited by the New England Association of Schools and Colleges CIHE
AS -Legal Assistant
Certificate -Legal Assistant

Accredited by the New England Association of Schools and Colleges CIHE
Certificate in Paralegal Studies

Accredited by the New England Association of Schools and Colleges CIHE
Certificate in Legal Studies
Accredited by the New England Association of Schools and Colleges CIHE
Paralegal Certificate Online Course
Advanced Paralegal Certificate Course
Legal Secretary Certificate Course

Accredited by the New England Association of Schools and Colleges CIHE
BA in University Studies-Paralegal Studies Concentration
AS in Paralegal Studies
Certificate in Paralegal Studies
Accredited by the New England Association of Schools and Colleges CIHE
BS in Legal Studies-Concentration in Paralegal Studies
AS in Legal Studies
Paralegal Studies Certificate

Accredited by the New England Association of Schools and Colleges CIHE
Delaware
Delaware Technical and Community College
AS in Paralegal Studies
Certificate in Paralegal Studies

Accredited by the Middle States Commission on Higher Education
University of Delaware-Professional & Continuing Studies
Paralegal Certificate

Accredited by the Middle States Commission on Higher Education
BS in Law and Justice Studies
Certificate in Law and Justice Studies

Accredited by the Middle States Commission on Higher Education
Widener University Delaware Law School
BS in Legal Studies
AS in Legal Studies
Certificate in Paralegal

Accredited by the Middle States Commission on Higher Education
BS in Legal Studies
Certificate in Legal Studies

Accredited by the Middle States Commission on Higher Education
District of Columbia
University of the District of Columbia
AAS-Legal Assistant

Accredited by the Middle States Commission on Higher Education
Florida
BS in Administration, Legal Studies Specialization
Legal Studies Certificate
Legal Studies Post Baccalaureate Certificate

Accredited by the Southern Association of Colleges and Schools, Commission on Colleges
AS in Paralegal Studies

Accredited by the Southern Association of Colleges and Schools, Commission on Colleges
AS- Legal Assisting/Paralegal

Accredited by the Accrediting Council for Independent Colleges & Schools
AS in Paralegal Studies

Accredited by the Southern Association of Colleges and Schools, Commission on Colleges
AS in Paralegal Studies/Legal Assisting

Accredited by the Southern Association of Colleges and Schools, Commission on Colleges
AS Paralegal Studies

Accredited by the Southern Association of Colleges and Schools, Commission on Colleges
BA- Paralegal (online)
AAS- Paralegal (online)
Certificate- Paralegal/Legal Assistant (online)

Accredited by the Accrediting Council for Independent Colleges and Schools
Paralegal Certificate Program

Accredited by the Southern Association of Colleges and Schools, Commission on Colleges
Paralegal Certificate
Advanced Paralegal Certificate
BS in Legal Studies

Accredited by the Southern Association of Colleges and Schools, Commission on Colleges
Florida International University
Legal Assistant Certificate

Accredited by the Southern Association of Colleges and Schools, Commission on Colleges
Florida SouthWestern State College
AS in Paralegal Studies

Accredited by the Southern Association of Colleges and Schools, Commission on Colleges
Florida State College at Jacksonville
AS in Paralegal Studies (Legal Assisting)

Accredited by the Southern Association of Colleges and Schools, Commission on Colleges
AS in Legal Assisting/Paralegal Studies

Accredited by the Southern Association of Colleges and Schools, Commission on Colleges
Hillsborough Community College
AS in Paralegal Studies
Advanced Technical Certificate- Paralegal Studies

Accredited by the Southern Association of Colleges and Schools, Commission on Colleges
AS Paralegal Studies

Accredited by the Southern Association of Colleges and Schools, Commission on Colleges
AA in Paralegal Studies

Accredited by the Southern Association of Colleges and Schools, Commission on Colleges
AS in Paralegal Studies

Accredited by the Southern Association of Colleges and Schools, Commission on Colleges
BS in Paralegal Studies

Accredited by the Southern Association of Colleges and Schools, Commission on Colleges
Paralegal Certificate

Accredited by the Southern Association of Colleges and Schools, Commission on Colleges
Seminole State College of Florida
AS in Legal Assistant/Paralegal
Accredited by the Southern Association of Colleges and Schools, Commission on Colleges
South University-West Palm Beach
BS in Legal Studies
AS in Paralegal Studies
Accredited by the Southern Association of Colleges and Schools, Commission on Colleges
AAS- Legal Assistant/Paralegal

Accredited by the Accrediting Council for Independent Colleges & Schools
BAS in Paralegal Studies
AS in Paralegal Studies
Certificate in Paralegal Studies

Accredited by the Southern Association of Colleges and Schools, Commission on Colleges
AS in Paralegal Studies- Specialization in Litigation
AS in Paralegal Studies- Specialization in Transactional

Accredited by the Southern Association of Colleges and Schools, Commission on Colleges
Georgia
BA in Law and Society
BS in Criminal Justice

Accredited by the Southern Association of Colleges and Schools, Commission on Colleges
AAS- Paralegal Studies
Diploma- Paralegal Studies
Online Certificate – Paralegal Studies

Accredited by Distance Education Accrediting Commission
AS in Paralegal Studies

Accredited by the Southern Association of Colleges and Schools, Commission on Colleges
Central Georgia Technical College
AS in Paralegal Studies

Accredited by the Southern Association of Colleges and Schools, Commission on Colleges
BS in Legal Studies
AAS in Paralegal Studies
Paralegal Certificate

Accredited by the Southern Association of Colleges and Schools, Commission on Colleges
Paralegal Certificate

Accredited by the Southern Association of Colleges and Schools, Commission on Colleges
Georgia Northwestern Technical College
Paralegal Certificate

Accredited by the Southern Association of Colleges and Schools, Commission on Colleges
Georgia Piedmont Technical College
AAS in Paralegal Studies

Accredited by the Southern Association of Colleges and Schools, Commission on Colleges
AS- Paralegal Studies
AAS- Paralegal Studies
Diploma- Paralegal Studies

Accredited by the Accrediting Council for Independent Colleges & Schools
BS in Legal Studies
AS in Legal Assisting/Paralegal

Accredited by the North Central Association of Colleges and Schools Higher Learning Commission
Paralegal Certificate Program

Accredited by the Southern Association of Colleges and Schools, Commission on Colleges
AAS- Paralegal

Accredited by the Accrediting Council for Independent Colleges & Schools
AS in Paralegal Studies

Accredited by the Southern Association of Colleges and Schools, Commission on Colleges
BS in Legal Studies
AS in Paralegal Studies

Accredited by the Southern Association of Colleges and Schools, Commission on Colleges
Online Paralegal Certificate

Accredited by the Southern Association of Colleges and Schools, Commission on Colleges
BAS in Paralegal Studies
AAS in Paralegal

Accredited by the Southern Association of Colleges and Schools, Commission on Colleges
Hawaii
University of Hawaii Kapi'Olani Community College
AS in Paralegal
Certificate- Paralegal
Certificate- Legal Secretary

Accredited by the Western Association of Schools and Colleges, Accrediting Commission for Community and Junior Colleges
Idaho
Paralegal Studies Minor
Paralegal Studies Certificate

Accredited by the Northwest Commission on Colleges and Universities
Eastern Idaho Technical College
AAS in Legal Technology
Intermediate Technical Certificate in Legal Technology

Accredited by the Northwest Commission on Colleges and Universities
AAS in Paralegal Studies
BAS in Paralegal Studies

Accredited by the Northwest Commission on Colleges and Universities
AAS in Paralegal
BAS in Paralegal
Intermediate Technical Certificate in Paralegal

Accredited by the Northwest Commission on Colleges and Universities
AAS in Paralegal

Accredited by the Northwest Commission on Colleges and Universities
Illinois
City Colleges of Chicago – Wilbur Wright College
AAS in Paralegal

Accredited by the North Central Association of Colleges and Schools Higher Learning Commission
AAS in Paralegal Studies
Paralegal Post-Associate Certificate

Accredited by the North Central Association of Colleges and Schools Higher Learning Commission
AAS in Paralegal Studies
Paralegal Certificate

Accredited by the North Central Association of Colleges and Schools Higher Learning Commission
AAS in Paralegal Studies
Post-Associate or Baccalaureate Certificate in Paralegal Studies

Accredited by the North Central Association of Colleges and Schools Higher Learning Commission
BA in Interdisciplinary Studies (Can be earned as a dual degree in combination with the AAS in Paralegal Studies/Legal Assistant from South Suburban Community College as part of an articulation agreement between GSU and SSC)

Accredited by the North Central Association of Colleges and Schools Higher Learning Commission
AAS in Paralegal Studies
Paralegal Studies Certificate

Accredited by the North Central Association of Colleges and Schools Higher Learning Commission
Paralegal Certificate

Accredited by the North Central Association of Colleges and Schools Higher Learning Commission
Illinois Eastern Community Colleges
AAS in Paralegal Studies

Accredited by the North Central Association of Colleges and Schools Higher Learning Commission
BA in Legal Studies

Accredited by the North Central Association of Colleges and Schools Higher Learning Commission
AAS in Paralegal/Legal Assistant Studies

Accredited by the North Central Association of Colleges and Schools Higher Learning Commission
Certificate in Office Technology/Legal Office Personnel

Accredited by the North Central Association of Colleges and Schools Higher Learning Commission
AAS in Office Assistant-Legal

Accredited by the North Central Association of Colleges and Schools Higher Learning Commission
Lewis & Clark Community College
AAS in Paralegal Studies
Certificate of Proficiency in Paralegal Studies

Accredited by the North Central Association of Colleges and Schools Higher Learning Commission
BA in Paralegal Studies

Accredited by the North Central Association of Colleges and Schools Higher Learning Commission
Lincoln Land Community College
Paralegal Online Certificate
Advanced Paralegal Certificate

Accredited by the North Central Association of Colleges and Schools Higher Learning Commission
BA in Paralegal Studies

Accredited by the North Central Association of Colleges and Schools Higher Learning Commission
AAS in Paralegal Studies

Accredited by the North Central Association of Colleges and Schools Higher Learning Commission
AAS in Paralegal Studies

Accredited by the North Central Association of Colleges and Schools Higher Learning Commission
BA in Law and Social Justice
AAS in Paralegal Studies

Accredited by the North Central Association of Colleges and Schools Higher Learning Commission
Moraine Valley Community College
Certificate -Legal Office Assistant

Accredited by the North Central Association of Colleges and Schools Higher Learning Commission
Paralegal Studies Certificate

Accredited by the North Central Association of Colleges and Schools Higher Learning Commission
Online Certificate – Paralegal Study

Accredited by the North Central Association of Colleges and Schools Higher Learning Commission
AAS in Paralegal

Accredited by the North Central Association of Colleges and Schools Higher Learning Commission
AAS- Paralegal Studies
Diploma-Paralegal

Accredited by the Accrediting Council for Independent Colleges & Schools
BA in Paralegal Studies

Accredited by the North Central Association of Colleges and Schools Higher Learning Commission
AA – Paralegal Assistant
BS – Paralegal Assistant

Accredited by the North Central Association of Colleges and Schools Higher Learning Commission
Southern Illinois University Carbondale
BS – Paralegal Studies

Accredited by the North Central Association of Colleges and Schools Higher Learning Commission
AAS in Paralegal/Legal Assistant
Paralegal/Legal Assistant Certificate

Accredited by the North Central Association of Colleges and Schools Higher Learning Commission
University of Illinois Springfield
MA in Legal Studies
BA in Legal Studies
Certificate – Legal Assistant

Accredited by the North Central Association of Colleges and Schools Higher Learning Commission
AAS in Paralegal Studies
Paralegal Studies Certificate

Accredited by the North Central Association of Colleges and Schools Higher Learning Commission
Indiana
Legal Studies Minor (Prelaw)

Accredited by the North Central Association of Colleges and Schools Higher Learning Commission
BS – Legal Studies- Business Option
BS – Legal Studies – Public-Law Option

Accredited by the North Central Association of Colleges and Schools Higher Learning Commission
BS in Legal Studies

Accredited by the North Central Association of Colleges and Schools Higher Learning Commission
International Business College
AAS- Paralegal

Accredited by the Accrediting Council for Independent Colleges & Schools
AAS in Paralegal Studies
Online AAS in Paralegal Studies

Accredited by the North Central Association of Colleges and Schools Higher Learning Commission
Online Post-Baccalaureate Certificate in Paralegal Studies

Accredited by the North Central Association of Colleges and Schools Higher Learning Commission
AS in Paralegal Studies
Certificate in Paralegal Studies

Accredited by the North Central Association of Colleges and Schools Higher Learning Commission
Saint Mary-Of-The-Woods College
BS in Paralegal Studies
AS Paralegal Studies
Paralegal Certificate

Accredited by the North Central Association of Colleges and Schools Higher Learning Commission
University of Southern Indiana
Legal Studies Minor

Accredited by the North Central Association of Colleges and Schools Higher Learning Commission
AS – Paralegal

Accredited by the North Central Association of Colleges and Schools Higher Learning Commission
Iowa
Des Moines Area Community College
Paralegal Certificate (Post-Associate)
AAS- Legal Assistant

Accredited by the North Central Association of Colleges and Schools Higher Learning Commission
AAS-Legal Office Assistant

Accredited by the North Central Association of Colleges and Schools Higher Learning Commission
AAS in Paralegal/Legal Studies

Accredited by the North Central Association of Colleges and Schools Higher Learning Commission
AA in Paralegal Studies

Accredited by the North Central Association of Colleges and Schools Higher Learning Commission
AAS in Paralegal Studies

Accredited by the North Central Association of Colleges and Schools Higher Learning Commission
Marshalltown Community College
AAS in Paralegal Studies
AA in Paralegal Studies

Accredited by the North Central Association of Colleges and Schools Higher Learning Commission
Northeast Iowa Community College
AAS in Legal Assistant

Accredited by the North Central Association of Colleges and Schools Higher Learning Commission
Kansas
Paralegal Certificate

Accredited by the North Central Association of Colleges and Schools Higher Learning Commission
AAS in Paralegal/Legal Assistant Studies
Paralegal Certificate

Accredited by the North Central Association of Colleges and Schools Higher Learning Commission
Johnson County Community College
AA- Paralegal
Certificate- Paralegal

Accredited by the North Central Association of Colleges and Schools Higher Learning Commission
AS- Paralegal

Accredited by the North Central Association of Colleges and Schools Higher Learning Commission
Kentucky
BS- Paralegal Studies
AAS – Paralegal Studies
Post-Baccalaureate Certificate- Paralegal Studies

Accredited by the Accrediting Council for Independent Colleges and Schools
BA in Paralegal Science
AAS in Paralegal Studies
Post-Baccalaureate Paralegal Studies Certificate

Accredited by the Southern Association of Colleges and Schools, Commission on Colleges
BA in Legal Studies
Minor in Legal Studies

Accredited by the Southern Association of Colleges and Schools, Commission on Colleges
AS in Paralegal Studies

Accredited by the Southern Association of Colleges and Schools, Commission on Colleges
AS in Paralegal Studies

Accredited by the Southern Association of Colleges and Schools, Commission on Colleges
AA in Paralegal Studies
BA in Paralegal Studies

Accredited by the Southern Association of Colleges and Schools, Commission on Colleges
Louisiana
AAS in Paralegal Studies

Accredited by the Southern Association of Colleges and Schools, Commission on Colleges
AOS- Paralegal Studies
Diploma- Paralegal Studies

Accredited by the Accrediting Council for Independent Colleges & Schools
Herzing University -New Orleans
BS- Legal Studies
AS – Legal Assisting/Paralegal

Accredited by the North Central Association of Colleges and Schools Higher Learning Commission
Paralegal Certificate

Accredited by the Southern Association of Colleges and Schools, Commission on Colleges
McCann School of Business & Technology
Paralegal Diploma (Online)

Accredited by the Accrediting Council for Independent Colleges & Schools
BA- Paralegal Studies
AA- Paralegal Studies
Post-Baccalaureate Certificate – Paralegal Studies

Accredited by the Southern Association of Colleges and Schools, Commission on Colleges
Maine
BS in Legal Studies
BA in Legal Studies
AS in Paralegal Studies

Accredited by the New England Association of Schools and Colleges CIHE
BS-Paralegal Studies
AS-Paralegal Studies
Paralegal Certificate
Paralegal Certificate – Advanced Civil Practice
Paralegal Certificate – Advanced Criminal Practice

Accredited by the New England Association of Schools and Colleges CIHE
University of Maine at Augusta
Paralegal Studies Certificate

Accredited by the New England Association of Schools and Colleges CIHE
Paralegal Certificate

Accredited by the New England Association of Schools and Colleges CIHE
Maryland
AAS- Paralegal

Accredited by the Middle States Commission on Higher Education
Anne Arundel Community College
AAS- Paralegal Studies-Business
AAS – Paralegal Studies- General Practice
AAS- Paralegal Studies- Litigation
Post-Associate or Post-Baccalaureate Certificate – Business, Paralegal Studies
Post-Associate or Post-Baccalaureate Certificate- General Practice, Paralegal Studies
Post-Associate or Post-Baccalaureate Certificate- General Practice Accelerated, Paralegal Studies
Post-Associate or Post-Baccalaureate Certificate- Litigation, Paralegal Studies

Accredited by the Middle States Commission on Higher Education
AA-Paralegal Studies

Accredited by the Middle States Commission on Higher Education
Community College of Baltimore County
AAS- Legal Studies
Certificate – Legal Studies

Accredited by the Middle States Commission on Higher Education
AS – Paralegal Studies
Paralegal Certificate

Accredited by the Middle States Commission on Higher Education
BS- Legal Studies

Accredited by the Middle States Commission on Higher Education
Massachusetts
AS- Paralegal Studies
Certificate- Advanced Paralegal Studies

Accredited by the New England Association of Schools and Colleges CIHE
Paralegal Certificate

Accredited by the New England Association of Schools and Colleges CIHE
Paralegal Certificate

Accredited by the New England Association of Schools and Colleges CIHE
AS in Paralegal Studies

Accredited by the New England Association of Schools and Colleges CIHE
Paralegal Certificate
Online Paralegal Certificate
Advanced Paralegal Certificate

Accredited by the New England Association of Schools and Colleges CIHE
Paralegal Certificate
AS Paralegal Studies

Accredited by the New England Association of Schools and Colleges CIHE
AAS- Advanced Paralegal Studies
Paralegal Studies Certificate

Accredited by the Accrediting Council for Independent Colleges & Schools
Mount Wachusett Community College
Paralegal Certificate
AS in Legal Studies

Accredited by the New England Association of Schools and Colleges CIHE
Paralegal Certificate

Accredited by the New England Association of Schools and Colleges CIHE
BS- Applied Legal Studies
AS- Paralegal Studies
Paralegal Studies Certificate

Accredited by the New England Association of Schools and Colleges CIHE
Michigan
BS- Legal Studies
AB- Paralegal

Accredited by the North Central Association of Colleges and Schools Higher Learning Commission
Minor in Legal Studies

Accredited by the North Central Association of Colleges and Schools Higher Learning Commission
BS- Legal Studies
AS- Legal Studies
Post-Baccalaureate Certificate – Legal Studies

Accredited by the North Central Association of Colleges and Schools Higher Learning Commission
BS- Paralegal Studies

Accredited by the North Central Association of Colleges and Schools Higher Learning Commission
BS- Business Administration – Legal Studies
AS- Legal Studies

Accredited by the North Central Association of Colleges and Schools Higher Learning Commission
Grand Rapids Community College
AA in Legal Assistant/Paralegal

Accredited by the North Central Association of Colleges and Schools Higher Learning Commission
BA- Legal Studies
BS- Legal Studies
Paralegal Studies Certificate
Legal Studies Minor

Accredited by the North Central Association of Colleges and Schools Higher Learning Commission
BS- Paralegal Education
BS- Paralegal Studies
AB- Paralegal Studies

Accredited by the North Central Association of Colleges and Schools Higher Learning Commission
Lake Superior State University
BS- Business Administration/Legal Management

Accredited by the North Central Association of Colleges and Schools Higher Learning Commission
AB- Paralegal
Post-Bachelor Certificate in Paralegal Studies

Accredited by the North Central Association of Colleges and Schools Higher Learning Commission
AAS- Legal Assistant

Accredited by the North Central Association of Colleges and Schools Higher Learning Commission
BS in Paralegal Studies

Accredited by the North Central Association of Colleges and Schools Higher Learning Commission
North Central Michigan College
AAS Legal Assistant

Accredited by the North Central Association of Colleges and Schools Higher Learning Commission
Post-Bachelor Degree Professional Certificate – Paralegal
AAS – Paralegal

Accredited by the North Central Association of Colleges and Schools Higher Learning Commission
Paralegal Certificate

Accredited by the North Central Association of Colleges and Schools Higher Learning Commission
Minnesota
AAS in Paralegal Studies
AAS Legal Administrative Assistant
Diploma Legal Secretary

Accredited by the North Central Association of Colleges and Schools Higher Learning Commission
Paralegal Certificate

Accredited by the North Central Association of Colleges and Schools Higher Learning Commission
AAS-Legal Administrative Assistant

Accredited by the North Central Association of Colleges and Schools Higher Learning Commission
AS in Legal Administrative Assistant
Legal Administrative Assistant Certificate

Accredited by the North Central Association of Colleges and Schools Higher Learning Commission
AAS- Paralegal

Accredited by the Accrediting Council for Independent Colleges & Schools
Minnesota State University Moorhead
BS in Paralegal Studies
BS in Paralegal Studies- Transactions Emphasis
BS in Paralegal Studies- Litigation Emphasis
Minor in Pre-Law

Accredited by the North Central Association of Colleges and Schools Higher Learning Commission
Minnesota State University Mankato
Paralegal Certificate
Advanced Paralegal Certificate
Legal Secretary Certificate

Accredited by the North Central Association of Colleges and Schools Higher Learning Commission
North Hennepin Community College
AS- Paralegal
Paralegal Certificate

Accredited by the North Central Association of Colleges and Schools Higher Learning Commission
St. Cloud Technical & Community College
AS-Paralegal
AAS- Legal Administrative Assistant

Accredited by the North Central Association of Colleges and Schools Higher Learning Commission
BS- Paralegal

Accredited by the North Central Association of Colleges and Schools Higher Learning Commission
Mississippi
Paralegal Studies Certificate Program

Accredited by the Southern Association of Colleges and Schools, Commission on Colleges
AAS-Paralegal Technology

Accredited by the Southern Association of Colleges and Schools, Commission on Colleges
AAS-Paralegal Technology
Certificate – Paralegal Technology

Accredited by the Southern Association of Colleges and Schools, Commission on Colleges
AAS-Paralegal Technology

Accredited by the Southern Association of Colleges and Schools, Commission on Colleges
BS-Paralegal Studies
Post-Baccalaureate Paralegal Studies Certificate
Paralegal Studies Minor

Accredited by the Southern Association of Colleges and Schools, Commission on Colleges
Mississippi University for Women
BS- Legal Studies
BA- Legal Studies

Accredited by the Southern Association of Colleges and Schools, Commission on Colleges
University of Southern Mississippi
BA- Legal Studies – Paralegal Studies track

Accredited by the Southern Association of Colleges and Schools, Commission on Colleges
Missouri
Certificate of Continuing Professional Studies, Paralegal Studies

Accredited by the North Central Association of Colleges and Schools Higher Learning Commission
AOS- Paralegal Studies

Accredited by the Accrediting Council for Independent Colleges & Schools
BA-Legal Studies

Accredited by the North Central Association of Colleges and Schools Higher Learning Commission
Metropolitan Community College
AAS in Paralegal Practice

Accredited by the North Central Association of Colleges and Schools Higher Learning Commission
Missouri Southern State University
Paralegal Studies Certificate
Paralegal Studies Minor

Accredited by the North Central Association of Colleges and Schools Higher Learning Commission
Paralegal Certificate

Accredited by the North Central Association of Colleges and Schools Higher Learning Commission
Stevens Institute of Business & Arts
BS- Paralegal Studies
AAS- Paralegal Studies

Accredited by the Accrediting Council for Independent Colleges & Schools
Graduate Certificate-Paralegal Studies
Undergraduate Certificate – Paralegal Studies

Accredited by the North Central Association of Colleges and Schools Higher Learning Commission
BS- Paralegal Studies

Accredited by the North Central Association of Colleges and Schools Higher Learning Commission
Montana
Missoula College – University of Montana
AAS in Paralegal Studies

Northwest Commission on Colleges and Universities
University of Providence – Great Falls
BS in Legal and Paralegal Studies
AS in Paralegal Studies
Army Paralegal Program
Air Force Paralegal Program

Northwest Commission on Colleges and Universities
Nebraska
BA- Paralegal Studies
AA- Paralegal Studies
Post-Baccalaureate Certificate- Paralegal Studies

Accredited by the North Central Association of Colleges and Schools Higher Learning Commission
BS in Paralegal Studies

Accredited by the North Central Association of Colleges and Schools Higher Learning Commission
Metropolitan Community College
AAS in Legal Administrative Assistant
AAS in Legal Studies-Paralegal Option
Paralegal Accelerated Certificate

Accredited by the North Central Association of Colleges and Schools Higher Learning Commission
AAS in Business Administration, Legal Focus

Accredited by the North Central Association of Colleges and Schools Higher Learning Commission
BS in Business Administration-Concentration in Legal Studies

Accredited by the North Central Association of Colleges and Schools Higher Learning Commission
Nevada
AAS in Paralegal Studies
Certificate in Paralegal Studies

Accredited by the Northwest Commission on Colleges and Universities
Truckee Meadows Community College
AAS Paralegal/Law Program

Accredited by the Northwest Commission on Colleges and Universities
University of Nevada Las Vegas
Paralegal Certificate

Accredited by the Northwest Commission on Colleges and Universities
Paralegal Studies Certificate

Accredited by the Northwest Commission on Colleges and Universities
New Hampshire
Paralegal Studies Online Undergraduate Certificate

Accredited by the New England Association of Schools and Colleges CIHE
Paralegal Studies Certificate

Accredited by the New England Association of Schools and Colleges CIHE
AS in Paralegal Studies

Accredited by the New England Association of Schools and Colleges CIHE
New Hampshire Technical Institute
Paralegal Studies Certificate

Accredited by the New England Association of Schools and Colleges CIHE
New Jersey
Atlantic Cape Community College
AAS -Paralegal Studies
AS- Paralegal Studies

Accredited by the Middle States Commission on Higher Education
AS- Professional Studies- Criminal Justice
Certificate- Paralegal Studies

Accredited by the Middle States Commission on Higher Education
AAS- Paralegal Studies

Accredited by the Middle States Commission on Higher Education
Fairleigh Dickinson University
Certificate – Paralegal Studies

Accredited by the Middle States Commission on Higher Education
Mercer County Community College
Paralegal Certificate

Accredited by the Middle States Commission on Higher Education
AAS- Paralegal Studies
Certificate – Paralegal Studies

Accredited by the Middle States Commission on Higher Education
Graduate Certificate – Paralegal Studies

Accredited by the Middle States Commission on Higher Education
Raritan Valley Community College
AAS- Paralegal Studies
Certificate – Paralegal Studies

Accredited by the Middle States Commission on Higher Education
Rowan College at Burlington County
AAS- Paralegal

Accredited by the Middle States Commission on Higher Education
Rowan College at Gloucester County
AAS- Paralegal

Accredited by the Middle States Commission on Higher Education
AAS- Paralegal
Certificate- Paralegal

Accredited by the Middle States Commission on Higher Education
New Mexico
AS- Paralegal Studies (online and on-campus)

Accredited by the Accrediting Council for Independent Colleges & Schools
Central New Mexico Community College
AAS- Paralegal Studies
Post Degree Certificate of Completion-Paralegal Studies

Accredited by the North Central Association of Colleges and Schools Higher Learning Commission
AAS in Paralegal (Legal Assistant Studies)
Certificate of completion in Paralegal (Legal Assistant Studies)

Accredited by the North Central Association of Colleges and Schools Higher Learning Commission
AAS in Paralegal Studies

Accredited by the North Central Association of Colleges and Schools Higher Learning Commission
AS—Legal Assistant

Accredited by the North Central Association of Colleges and Schools Higher Learning Commission
Post-Baccalaureate Paralegal Certificate
Legal Assistant Certificate

Accredited by the North Central Association of Colleges and Schools Higher Learning Commission
New York
Executive Legal Assistant Certificate

Accredited by the New York State Board of Regents
AAS in Legal Studies

Accredited by the New York State Board of Regents
AAS in Paralegal Studies

Accredited by the New York State Board of Regents
Branford Hall Career Institute
Paralegal Certificate

Accredited by the Accrediting Council for Independent Colleges & Schools
AAS in Paralegal Studies

Accredited by the New York State Board of Regents
Bronx Community College of the City University of New York
AAS in Paralegal Studies

Accredited by the New York State Board of Regents
Broome Community College of the State University of New York
AAS in Paralegal Studies

Accredited by the New York State Board of Regents
AS in Paralegal Studies

Accredited by the New York State Board of Regents and the Middle States Commission on Higher Education
BS in Paralegal Studies
Undergraduate Paralegal Certificate
Post-Baccalaureate Paralegal Studies

Accredited by the New York State Board of Regents
Dutchess Community College of the State University of New York
Applied Academic Certificate Paralegal

Accredited by the New York State Board of Regents
Erie Community College of the State University of New York
AAS- Paralegal

Accredited by the New York State Board of Regents and the Middle States Commission on Higher Education
AS- Paralegal Studies – online

Accredited by the New York State Board of Regents and the Middle States Commission on Higher Education
Finger Lakes Community College
AAS Paralegal Studies
Paralegal Certificate

Accredited by the New York State Board of Regents
AAS- Paralegal Studies

Accredited by the New York State Board of Regents and the Middle States Commission on Higher Education
AAS- Legal Office Management – Business Management with Computer Applications
Certificate – Legal Office Management- Business Management with Computer Applications

Accredited by the New York State Board of Regents
Herkimer University of New York
AAS-Legal Studies

Accredited by the New York State Board of Regents
BS in Legal Studies
AAS in Legal Studies

Accredited by the New York State Board of Regents and the Middle States Commission on Higher Education
Paralegal Certificate

Accredited by the New York State Board of Regents
BA-Legal Studies
Minor in Legal Studies

Accredited by the New York State Board of Regents
Jefferson Community College of the State University of New York
Paralegal AAS

Accredited by the New York State Board of Regents
AS-Paralegal Technology
General Law Office Certificate

Accredited by the New York State Board of Regents
AAS- Paralegal Studies

Accredited by the Middle States Commission on Higher Education
Legal Studies Minor

Accredited by the New York State Board of Regents
Long Island University – Brooklyn
Paralegal Studies Certificate

Accredited by the New York State Board of Regents
Paralegal Certificate

Accredited by the New York State Board of Regents
BS in Legal Studies/Paralegal Studies

Accredited by the New York State Board of Regents
AAS- Advanced Paralegal Studies
Paralegal Studies Certificate

Accredited by the New York State Board of Regents and the Accrediting Council for Independent Colleges & Schools
Paralegal Studies Certificate
Legal Studies Minor

Accredited by the New York State Board of Regents and the Middle States Commission on Higher Education
Monroe Community College of the State University of New York
Paralegal Studies Certificate

Accredited by the New York State Board of Regents
AAS- Paralegal

Accredited by the New York State Board of Regents and the Middle States Commission on Higher Education
BA in Legal Studies
Legal Studies Minor

Accredited by the New York State Board of Regents
AOS- Paralegal Studies
Paralegal Certificate

Accredited by the New York State Board of Regents
New York City College of Technology
BS in Paralegal Studies
AAS Paralegal Studies

Accredited by the New York State Board of Regents
Paralegal Certificate

Accredited by the New York State Board of Regents
Paralegal Certificate

Accredited by the New York State Board of Regents
Paralegal Certificates

Accredited by the New York State Board of Regents
AAS Paralegal Studies
Certificate in Paralegal Studies

Accredited by the New York State Board of Regents
Schenectady County Community College
AAS Paralegal

Accredited by the New York State Board of Regents
BS in Legal Studies

Accredited by the New York State Board of Regents
BS in Legal Studies

Accredited by the New York State Board of Regents
Suffolk County Community College of the State University of New York
Paralegal Studies Certificate

Accredited by the New York State Board of Regents
AAS in Paralegal Studies

Accredited by the New York State Board of Regents
Paralegal Certificate

Accredited by the New York State Board of Regents
AAS- Paralegal
Paralegal Certificate

Accredited by the New York State Board of Regents and the Middle States Commission on Higher Education
North Carolina
AAS in Paralegal Technology
Paralegal Diploma Program
Civil Litigation Certificate

Accredited by the Southern Association of Colleges and Schools, Commission on Colleges
BS in Paralegal Technology
Paralegal Post Baccalaureate Diploma

Accredited by the Southern Association of Colleges and Schools, Commission on Colleges
Central Carolina Community College
AAS in Paralegal Technology
Diploma in Paralegal Technology

Accredited by the Southern Association of Colleges and Schools, Commission on Colleges
Central Piedmont Community College
AAS-Paralegal Technology
Diploma-Paralegal Technology Diploma

Accredited by the Southern Association of Colleges and Schools, Commission on Colleges
Coastal Carolina Community College
AAS in Paralegal Technology
Diploma in Paralegal Technology
Certificate in Corporate Law Legal Assistant
Certificate in Litigation Legal Assistant
Certificate in Legal Secretary
Certificate in REAL Property Legal Assistant

Accredited by the Southern Association of Colleges and Schools, Commission on Colleges
Paralegal Certificate

Accredited by the Southern Association of Colleges and Schools, Commission on Colleges
AAS Paralegal Technology

Accredited by the Southern Association of Colleges and Schools, Commission on Colleges
Fayetteville Technical Community College
AAS Paralegal Technology
Post-Baccalaureate Paralegal Diploma

Accredited by the Southern Association of Colleges and Schools, Commission on Colleges
Paralegal Certificate

Accredited by the Southern Association of Colleges and Schools, Commission on Colleges
Guilford Technical Community College
AAS Paralegal Technology

Accredited by the Southern Association of Colleges and Schools, Commission on Colleges
Diploma- Paralegal Studies

Accredited by the Accrediting Council for Independent Colleges & Schools
AAS-Paralegal Technology
Paralegal Technology Certificate

Accredited by the Southern Association of Colleges and Schools, Commission on Colleges
Post-Baccalaureate Paralegal Certificate

Accredited by the Southern Association of Colleges and Schools, Commission on Colleges
Minor in Legal Studies

Accredited by the Southern Association of Colleges and Schools, Commission on Colleges
AAS- Paralegal

Accredited by the Accrediting Council for Independent Colleges & Schools
AAS- Paralegal Technology
Diploma- Paralegal Technology

Accredited by the Southern Association of Colleges and Schools, Commission on Colleges
BS- Legal Studies
AS- Paralegal Studies
AAS- Paralegal Studies
Certificate- Paralegal Studies

Accredited by the Southern Association of Colleges and Schools, Commission on Colleges
Western Piedmont Community College
AAS in Paralegal Technology

Accredited by the Southern Association of Colleges and Schools, Commission on Colleges
North Dakota
Turtle Mountain Community College
AAS-Tribal Advocate/Paralegal
Certificate-Tribal Advocate/Paralegal

North Central Association of Colleges and Schools Higher Learning Commission
Ohio
AAS- Paralegal Studies
Certificate- Paralegal Studies
Accredited by the Accrediting Council for Independent Colleges & Schools
AAS – Paralegal Studies
Post-Baccalaureate Certificate- Paralegal Studies

Accredited by the Accrediting Council for Independent Colleges and Schools
Post-Baccalaureate Paralegal Certificate

Accredited by the North Central Association of Colleges and Schools Higher Learning Commission
AAS Paralegal Program

Accredited by the North Central Association of Colleges and Schools Higher Learning Commission
Columbus State Community College
AAS- Paralegal Studies
Post-Baccalaureate Certificate- Paralegal Studies
Accredited by the North Central Association of Colleges and Schools Higher Learning Commission
AAB- Paralegal Studies

Accredited by the North Central Association of Colleges and Schools Higher Learning Commission
AAB- Paralegal Studies
Post-Baccalaureate Certificate- Paralegal Studies
Accredited by the North Central Association of Colleges and Schools Higher Learning Commission
BA- Paralegal Studies
Post-Baccalaureate Certificate- Paralegal Studies
Minor-Paralegal Studies

Accredited by the North Central Association of Colleges and Schools Higher Learning Commission
AAB- Paralegal Studies
Paralegal Studies Certificate

Accredited by the North Central Association of Colleges and Schools Higher Learning Commission
Paralegal Diploma (Online)

Accredited by the Distance Education Accrediting Commission
BA in Legal Studies
AA in Legal Studies
Paralegal Studies Certificate
Legal Studies Minor

Accredited by the North Central Association of Colleges and Schools Higher Learning Commission
AAS- Paralegal Studies
Certificate- Paralegal Studies

Accredited by the Accrediting Council for Independent Colleges and Schools
AOS- Legal Assistant

Accredited by the Accrediting Council for Independent Colleges & Schools
Paralegal/Legal Assisting Certificate

Accredited by the North Central Association of Colleges and Schools Higher Learning Commission
BS- Business Administration -Concentration in Legal Assisting
AS- Legal Assisting Technology

Accredited by the North Central Association of Colleges and Schools Higher Learning Commission
AAS in Paralegal Studies

Accredited by the North Central Association of Colleges and Schools Higher Learning Commission
AAB- Legal Assisting

Accredited by the North Central Association of Colleges and Schools Higher Learning Commission
AAS- Paralegal
Diploma-Paralegal

Accredited by the Accrediting Council for Independent Colleges & Schools
Baccalaureate Paralegal Program
Post Baccalaureate Paralegal Certificate Program

Accredited by the North Central Association of Colleges and Schools Higher Learning Commission
University of Cincinnati-Clermont College
AAB- Paralegal Studies
Post-Baccalaureate Certificate- Paralegal Studies

Accredited by the North Central Association of Colleges and Schools Higher Learning Commission
AAB—Legal Office Assistant

Accredited by the North Central Association of Colleges and Schools Higher Learning Commission
BS in Paralegal Studies
AAS in Paralegal Studies
Post-Baccalaureate Certificate in Paralegal Studies

Accredited by the North Central Association of Colleges and Schools Higher Learning Commission
BA- Legal Studies
Post-Degree Certificate- Legal Studies

Accredited by the North Central Association of Colleges and Schools Higher Learning Commission
Oklahoma
AOS- Paralegal Studies
Certificate- Paralegal Studies

Accredited by the Accrediting Council for Independent Colleges & Schools
Accredited by the North Central Association of Colleges and Schools Higher Learning Commission
Certificate – Legal Office Assistant

Accredited by the Oklahoma Board of Career and Technology Education
Online Paralegal Certificate

Accredited by the North Central Association of Colleges and Schools Higher Learning Commission
AAS- Paralegal Studies

Accredited by the North Central Association of Colleges and Schools Higher Learning Commission
Legal Assistant Certificate

Accredited by the North Central Association of Colleges and Schools Higher Learning Commission
Certificate in Paralegal Studies

Accredited by the North Central Association of Colleges and Schools Higher Learning Commission
Oregon
AAS in Paralegal Studies
Paralegal Certificate

Accredited by the North Central Association of Colleges and Schools Higher Learning Commission
Certificate – Legal Administrative Assistant

Accredited by the Northwest Commission on Colleges and Universities
Online Paralegal Certificate

Accredited by the Northwest Commission on Colleges and Universities
AAS- Paralegal/Legal Assistant
Accredited by the Northwest Commission on Colleges and Universities
AAS in Paralegal Studies
Certificate in Paralegal Studies

Accredited by the Northwest Commission on Colleges and Universities
Certificate-Legal Assistant

Accredited by the Northwest Commission on Colleges and Universities
AAS Paralegal Studies

Accredited by the Northwest Commission on Colleges and Universities
Pennsylvania
ASB- Paralegal Studies

Accredited by the Accrediting Council for Independent Colleges & Schools
ASB- Paralegal

Accredited by the Accrediting Council for Independent Colleges & Schools
Bucks County Community College
AA- Paralegal Studies
Certificate- Paralegal Studies

Accredited by the Middle States Commission on Higher Education
AS- Paralegal
BS in Legal Studies
Certificate- Paralegal

Accredited by the Middle States Commission on Higher Education
Clarion University of Pennsylvania
BSBA- Paralegal Studies
AS- Paralegal Studies
Advanced Paralegal Studies Certificate
Advanced Paralegal Studies Oil and Gas Certificate

Accredited by the Middle States Commission on Higher Education
Community College of Philadelphia
AAS- Paralegal Studies
Post-Baccalaureate Certificate- Paralegal Studies

Accredited by the Middle States Commission on Higher Education
Consolidated School of Business
ASB- Legal Administrative Assistant

Accredited by the Accrediting Council for Independent Colleges and Schools
Delaware County Community College
AAS- Paralegal Studies
Certificate of Proficiency-Paralegal Studies

Accredited by the Middle States Commission on Higher Education
Certificate- Paralegal Studies

Accredited by the Middle States Commission on Higher Education
AA- Paralegal Studies
Certificate- Paralegal Studies

Accredited by the Middle States Commission on Higher Education
Harrisburg Area Community College
AA- Paralegal Studies
Paralegal Certificate

Accredited by the Middle States Commission on Higher Education
ASB- Paralegal

Accredited by the Accrediting Council for Independent Colleges & Schools
Lehigh Carbon Community College
AAS- Paralegal Studies
Certificate- Paralegal Studies

Accredited by the Middle States Commission on Higher Education
AS- Paralegal
Post-Baccalaureate Certificate- Paralegal

Accredited by the Middle States Commission on Higher Education
McCann School of Business & Technology
Paralegal Diploma (Online)

Accredited by the Accrediting Council for Independent Colleges & Schools
AAS- Paralegal

Accredited by the Middle States Commission on Higher Education
AS- Paralegal
Certificate of Proficiency – Paralegal

Accredited by the Middle States Commission on Higher Education
Online Paralegal Diploma

Accredited by the Distance Education Accrediting Commission
Pennsylvania College of Technology
BS- Legal Assistant/Paralegal Studies
AAS- Legal Assistant/Paralegal
Certificate- Nurse/Health Care Paralegal Studies

Accredited by the Middle States Commission on Higher Education
Paralegal Certificate

Accredited by the Middle States Commission on Higher Education
Rhode Island
Community College of Rhode Island
AS in Legal Studies, Paralegal Studies Concentration

Accredited by the New England Association of Schools and Colleges CIHE
BS in Paralegal Studies
AS in Paralegal Studies
Post-Baccalaureate Certificate in Healthcare Paralegal
Post-Baccalaureate Certificate in Nurse Paralegal
Post-Baccalaureate Certificate in Paralegal Studies

Accredited by the New England Association of Schools and Colleges CIHE
South Carolina
Central Carolina Technical College
AAS in Paralegal Studies

Accredited by the Southern Association of Colleges and Schools, Commission on Colleges
Florence-Darlington Technical College
AAS-Paralegal

Accredited by the Southern Association of Colleges and Schools, Commission on Colleges
AAS Paralegal
Paralegal Certificate

Accredited by the Southern Association of Colleges and Schools, Commission on Colleges
Horry-Georgetown Technical College
AAS- Paralegal
Certificate- Paralegal Specialist

Accredited by the Southern Association of Colleges and Schools, Commission on Colleges
AS in Public Service- Paralegal Concentration
Paralegal Studies Certificate

Accredited by the Southern Association of Colleges and Schools, Commission on Colleges
AAS- Paralegal

Accredited by the Accrediting Council for Independent Colleges & Schools
Orangeburg-Calhoun Technical College
AAS- Paralegal/Legal Assistant

Accredited by the Southern Association of Colleges and Schools, Commission on Colleges
AS- Paralegal Studies

Accredited by the Southern Association of Colleges and Schools, Commission on Colleges
Technical College of the Lowcountry
AAS- Paralegal
Certificate- Paralegal Specialist

Accredited by the Southern Association of Colleges and Schools, Commission on Colleges
AAS- Paralegal
Certificate- Paralegal
Accredited by the Southern Association of Colleges and Schools, Commission on Colleges
AS in Administrative Office Technology – Concentration in Paralegal Studies

Accredited by the Southern Association of Colleges and Schools, Commission on Colleges
South Dakota
National American University- Rapid City
BS- Paralegal Studies
BS- Professional Legal Studies
AAS- Paralegal Studies
AAS- Professional Legal Studies

Accredited by the North Central Association of Colleges and Schools Higher Learning Commission
National American University – Sioux Falls
BS- Paralegal Studies
BS- Professional Legal Studies
AAS- Paralegal Studies
AAS- Professional Legal Studies

Accredited by the North Central Association of Colleges and Schools Higher Learning Commission
Tennessee
Chattanooga State Community College
AAS in Paralegal Studies

Accredited by the Southern Association of Colleges and Schools, Commission on Colleges
Pellissippi State Community College
AAS- Paralegal Studies

Accredited by the Southern Association of Colleges and Schools, Commission on Colleges
AAS Paralegal Studies

Accredited by the Southern Association of Colleges and Schools, Commission on Colleges
BS- Legal Studies
AAS – Paralegal Studies
AS- Paralegal Studies
Certificate- Paralegal Studies

Accredited by the Southern Association of Colleges and Schools, Commission on Colleges
Southwest Tennessee Community College
AAS- Paralegal Studies

Accredited by the Southern Association of Colleges and Schools, Commission on Colleges
University of Tennessee at Chattanooga
BS- Criminal Justice- Legal Assistant Studies

Accredited by the Southern Association of Colleges and Schools, Commission on Colleges
Volunteer State Community College
AS- Paralegal Studies
AAS- Paralegal Studies
Technical Certificate- Paralegal Studies

Accredited by the Southern Association of Colleges and Schools, Commission on Colleges
Walters State Community College
AAS- Business- Paralegal Concentration

Accredited by the Southern Association of Colleges and Schools, Commission on Colleges
Texas
AAS Paralegal
Paralegal Certificate

Accredited by the Southern Association of Colleges and Schools, Commission on Colleges
AAS in Legal Studies
Professional Certificate in Legal Studies

Accredited by the Southern Association of Colleges and Schools, Commission on Colleges
AAS- Paralegal
Advanced Paralegal Technical Certificate (post-bac)

Accredited by the Southern Association of Colleges and Schools, Commission on Colleges
AAS—Legal Assistant
Legal Office Certificate

Accredited by the Southern Association of Colleges and Schools, Commission on Colleges
AAS- Paralegal Studies

Accredited by the Accrediting Council for Independent Colleges & Schools
Center for Advanced Legal Studies
AAS- Paralegal
Paralegal Certificate

Accredited by the Council on Occupational Education
AAS Paralegal Studies

Accredited by the Southern Association of Colleges and Schools, Commission on Colleges
Paralegal Technology AAS
Paralegal Technology – Law Office Clerk Certificate Level 1
Paralegal Technology – Legal Assistant Certificate Level 1
Paralegal Technology – Legal Assistant – Medical Specialization Certificate Level 1

Accredited by the Southern Association of Colleges and Schools, Commission on Colleges
Lamar State College-Port Arthur
AAS- Paralegal

Accredited by the Southern Association of Colleges and Schools, Commission on Colleges
AAS- Paralegal
Paralegal Certificate

Accredited by the Southern Association of Colleges and Schools, Commission on Colleges
AA- Paralegal
Certificate- Paralegal

Accredited by the Southern Association of Colleges and Schools, Commission on Colleges
AAS- Paralegal

Accredited by Accrediting Council for Independent Colleges & Schools
AAS- Paralegal

Accredited by the Southern Association of Colleges and Schools, Commission on Colleges
AAS- Paralegal Studies
Certificate- Paralegal Studies

Accredited by the Southern Association of Colleges and Schools, Commission on Colleges
BA- Paralegal Studies
BS- Paralegal Studies

Accredited by the Southern Association of Colleges and Schools, Commission on Colleges
MA- Legal Studies
Post-Baccalaureate Paralegal Certificate

Accredited by the Southern Association of Colleges and Schools, Commission on Colleges
AAS-Paralegal Studies

Accredited by the Southern Association of Colleges and Schools, Commission on Colleges
Utah
BS- Paralegal (Online)
AAS- Paralegal (Online)

Accredited by the Accrediting Council for Independent Colleges & Schools
Paralegal Certificate

Accredited by the Northwest Commission on Colleges and Universities
AAS in Paralegal Studies

Accredited by the Northwest Commission on Colleges and Universities
AAS- Paralegal Studies

Accredited by the Northwest Commission on Colleges and Universities
AAS Paralegal Studies
Legal Studies Minor

Accredited by the Northwest Commission on Colleges and Universities
Paralegal Studies Certificate

Accredited by the Northwest Commission on Colleges and Universities
Vermont
BA in Law

Accredited by the New England Association of Schools and Colleges, CIHE
Virginia
AAS- Paralegal Studies
Certificate- Paralegal Studies

Accredited by the Accrediting Council for Independent Colleges & Schools
Certificate- Legal Assistant

Accredited by the Southern Association of Colleges and Schools, Commission on Colleges
BA- Paralegal Studies (online)

Accredited by the Southern Association of Colleges and Schools, Commission on Colleges
Lord Fairfax Community College
AAS- Paralegal Studies
Certificate -Office Legal Assistant/Paralegal Studies

Accredited by the Southern Association of Colleges and Schools, Commission on Colleges
Northern Virginia Community College
AAS- Paralegal Studies

Accredited by the Southern Association of Colleges and Schools, Commission on Colleges
AAS in Paralegal Studies

Accredited by the Southern Association of Colleges and Schools, Commission on Colleges
Thomas Nelson Community College
Legal Assistant Certificate

Accredited by the Southern Association of Colleges and Schools, Commission on Colleges
Legal Assistant Certificate

Accredited by the Southern Association of Colleges and Schools, Commission on Colleges
Washington
AAS Legal Administrative Assistant
Certificate Legal Administrative Assistant

Accredited by the Northwest Commission on Colleges and Universities
AAS Paralegal Program

Accredited by the Northwest Commission on Colleges and Universities
ATA- Paralegal
Advanced Paralegal Certificate
Medical Paralegal Certificate

Accredited by the Northwest Commission on Colleges and Universities
AAA Legal Administrative Assistant

Accredited by the Northwest Commission on Colleges and Universities
BAS- Paralegal Studies
AAS -Paralegal Studies
Certificate-Paralegal Studies

Accredited by the Northwest Commission on Colleges and Universities
Legal Studies Minor

Accredited by the Northwest Commission on Colleges and Universities
South Puget Sound Community College
AAS in Paralegal
AAS Office Administrative Assistant (Legal)
Certificate, Legal Office Assistant

Accredited by the Northwest Commission on Colleges and Universities
Paralegal Certificate
AAS Paralegal Studies

Accredited by the Northwest Commission on Colleges and Universities
AAS in Paralegal
Paralegal Preferred Pro-Certificate

Accredited by the Northwest Commission on Colleges and Universities
Certificate in Paralegal Studies

Accredited by the Northwest Commission on Colleges and Universities
AS Degree in Paralegal Studies
Certificate in Paralegal Studies

Accredited by the Northwest Commission on Colleges and Universities
West Virginia
BS in Legal Studies

Accredited by the North Central Association of Colleges and Schools Higher Learning Commission
AS in Paralegal Studies

Accredited by the North Central Association of Colleges and Schools Higher Learning Commission
AAS in Paralegal Studies

Accredited by the North Central Association of Colleges and Schools Higher Learning Commission
Mountwest Community & Technical College
AAS- Paralegal Studies
Certificate- Legal Support

Accredited by the North Central Association of Colleges and Schools Higher Learning Commission
Pierpont Community and Technical College
AAS in Paralegal Studies

Accredited by the North Central Association of Colleges and Schools Higher Learning Commission
Wisconsin
Chippewa Valley Technical College
AAS- Paralegal

Accredited by the North Central Association of Colleges and Schools Higher Learning Commission
AAS in Paralegal Studies

Accredited by the North Central Association of Colleges and Schools Higher Learning Commission
AS- Legal Studies

Accredited by the North Central Association of Colleges and Schools Higher Learning Commission
AAS in Paralegal Studies

Accredited by the North Central Association of Colleges and Schools Higher Learning Commission
Madison Area Technical College
AAS Paralegal Degree

Accredited by the North Central Association of Colleges and Schools Higher Learning Commission
Milwaukee Area Technical College
AAS Paralegal Studies

Accredited by the North Central Association of Colleges and Schools Higher Learning Commission
Moraine Park Technical College
AAS Paralegal Studies

Accredited by the North Central Association of Colleges and Schools Higher Learning Commission
Northeast Wisconsin Technical College
AAS- Paralegal
Post-Baccalaureate Certificate- Paralegal

Accredited by the North Central Association of Colleges and Schools Higher Learning Commission
University of Wisconsin-Eau Claire
BS in Political Science—Legal Studies Emphasis

Accredited by the North Central Association of Colleges and Schools Higher Learning Commission
University of Wisconsin Madison
BS-Legal Studies
Certificate – Criminal Justice

Accredited by the North Central Association of Colleges and Schools Higher Learning Commission
University of Wisconsin Oshkosh
Online Paralegal Certificate

Accredited by the North Central Association of Colleges and Schools Higher Learning Commission
Paralegal Certificate

Accredited by the North Central Association of Colleges and Schools Higher Learning Commission
AAS- Paralegal

Accredited by the North Central Association of Colleges and Schools Higher Learning Commission
Wisconsin Indianhead Technical College
Online Legal Secretary Certificate
Online Paralegal Certificate

Accredited by the North Central Association of Colleges and Schools Higher Learning Commission
Wyoming
AA in Paralegal Studies
Certificate in Paralegal Studies

Accredited by the North Central Association of Colleges and Schools Higher Learning Commission
AA- Pre-Legal Studies

Accredited by the North Central Association of Colleges and Schools Higher Learning Commission
Laramie County Community College
AAS- Paralegal
Certificate- Paralegal

Accredited by the North Central Association of Colleges and Schools Higher Learning Commission